Register your wristband and top-up all in one!
Simply fill out the registration form here. Once you login, link your wristband and top-up! You're now ready to live the #BootsLife!
5 REASONS TO REGISTER YOUR WRISTBAND
REASON 1: IT'S MANDATORY
Y'all need to register in order to enter the festival grounds. This is #1 on our list for a reason, people! You cannot enter the festival gates without it.
Register your wristband here.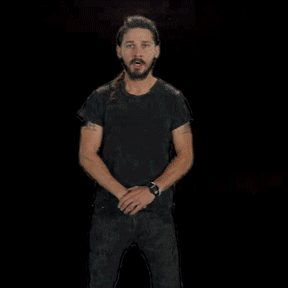 REASON 2: Y'ALL CAN BUY SOME NEAT STUFF
Neat stuff includes, but is not limited to: food, beer, merch, and showers.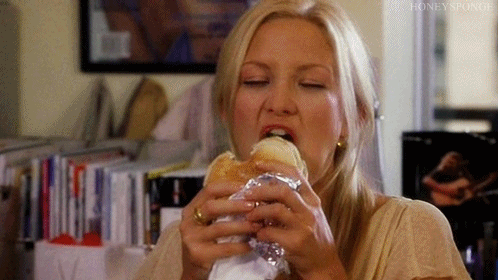 REASON 3: WRISTBANDS ARE SUPER SPEEDY
Expedited entry? Quicker transactions? Shorter wait and lineup times? Yee-haw! Don't mind if we do.

REASON 4: THEY'RE CONVENIENT AF
We're cashless, y'all! No need to wrangle up all those loonies and toonies anymore!

REASON 5: Y'ALL CAN WIN SOME AWESOME PRIZES
Yeah, you heard us right! If you register your bands before August 4th, you'll be entered to win some 5-star giveaways:
Boots & Hearts 2019 Festival VIP upgrades
Boots & Hearts 2020 Festival passes
So, how in the heck do you register? Just follow the steps below:
STEP 1 – Create Your Account: Click here to be re-directed to the registration page. Simply enter your personal details and click "Register."
STEP 2 – Login to Your Account & Link Your Wristband: An "Activation" link will be sent to the email address you used for registration. Once you activate your account, login and click the "Wristbands" tab. Finally, click the "I have a wristband" button to link your wristband to your account.
STEP 3 – Top-up Your Account: Next, click the "Top-up" tab, select the "Top-up" button, and enter the amount of credit you wish to add. Click "Checkout" to be redirected to the payment site.
All unspent credit will be refunded back to you after the event (less a $5.00 refund processing fee). Please review our refund policy for more details.
ENABLING AUTO TOP-UP
PRO-TIP! The easiest and most convenient way to add credit to your account is to "Enable Auto Top-up". With the "Enable Auto Top-up" feature, your account balance will automatically re-load $50 into your account when your balance drops below $10.
In order to enable Auto Top-up, you must click "Yes, enable" when topping-up online and the transaction must be successful. Only then will the top-up amount be charged to your credit card and you will receive an email notification of this transaction. Your account will then auto top-up when you fall below $10.
Benefits of Auto Top-up:
Optimal convenience – you'll never run low on credit at the event
Saves you time not having to visit a "Top-up Station" to top-up more credit
Automatic email notifications whenever your account gets re-loaded with credit
Automatic refund back on your credit card for leftover credit after the event
BUT REMEMBER
1. Your wristband is your ticket to get into the festival with just a quick tap! DO NOT put on your band until the day of the festival. Once it's on, you won't be able to remove it. That sucker locks on immediately!
2. Each attendee must register their own wristband using their own personal details.
3. Once a wristband is registered, it's locked in under your personalized account and cannot be transferred to anyone else. This process helps us to track your unique wristband in case it gets lost or damaged. Please do NOT register anyone else's wristband for them (but tell em' to giddyup and get er' done already)!
We hope this helps, Boots Fam! See y'all soon!
For RFID terms and conditions click here.
If you have any questions regarding your cashless account, please email boots2019intellipaysupport@yaengage.com.
What if I have leftover credit at the end of Boots and Hearts 2019?
All credit left unredeemed by the close of the event will be refunded in accordance with the terms below:
Credit Card: Leftover funds in your account, purchased online or onsite at the event using a credit card, will automatically be refunded back to your card (less a $5.00 refund processing fee) within 10 business days following the close of the event.
Debit Card & Cash: Leftover funds in your account, purchased onsite at the event using a debit card or cash, will require you to complete a Manual Refund Form, available from the Refund page in your cashless account (less a $5.00 refund processing fee).
The deadline to apply for a manual refund is August 23, 2019. Upon verification, the refund will be processed within 10 business days following the closure of the refund form.