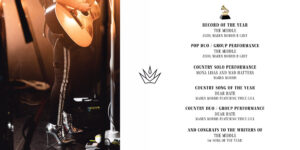 Big congrats to Boots 2019 headliner, Maren Morris, who was nominated for 5 Grammy's at the 61st Grammy Awards!
Maren earned Best Country Group/Duo and Best Country Song nods for "Dear Hate," her topical collaboration with Vince Gill, as well as a Best Country Solo Performance nomination for her cover of Elton John's "Mona Lisas and Mad Hatters" from the Restoration tribute album. She's also nominated for Record of the Year and Best Pop/Duo Group Performance alongside Zedd and Grey for 'The Middle.'
Don't miss your chance to check'er out when she hits the stage for the first time in August! And fingers crossed our girl takes home all the Grammy's.
CLICK HERE to buy your #Boots2019 tickets to see Maren live at Burl's Creek.