Howdy Boots Fam! It's time to start thinking about how y'all are going to get to the biggest country party of the summer and we've got you covered with transportation to and from the festival:
Shuttles
This year we've partnered with Bus.com to create the official 'Boots Bus' shuttle! The shuttles depart from 6 separate locations:
Toronto (Clarence Square/Wellington St West)
Toronto (Yorkdale Mall)
Barrie (Transit Terminal – 24 Maple Ave)
Barrie (Barrie Allandale Waterfront GO Station – 24 Essa Rd)
Barrie (Tim Hortons – 297 Dunlop St W)
Barrie (Tim Hortons – 226 Essa Rd)
Shuttles run Thursday to Sunday
Barrie shuttles run to the festival at 12:00 PM, 2:00 PM, and 4:00 PM, and back to Barrie at 9:30 PM, 11:45 PM, and 2:00 AM each day.
Toronto shuttles run 1-2 times daily to and from the festival.
Why should you take the Boots Bus?
You get to meet new people and make new friends before you even get to the festival… who knows, you could meet your new line dancing buddy
The bus leaves at a reasonable hour, so you don't need to wake up at the crack of dawn!
Amazing drivers who know the way to Boots like the back of their hand. They know the fastest routes so you'll spend less time in traffic and even more time partying with your #BootsCrew
It's an environmentally friendly option
So what are you waiting for?! Click here to book your seat on the Boots Bus!
Designated Driver Program
Not Camping, but still want to live that #BootsLife? No problem! Driverseat and Boots & Hearts have teamed up to make sure you get home safely all weekend long. You can hitch a ride with a designated driver by making a reservation at the festival in the Day Parking area, or by using the Driverseat App, which can be downloaded on both Apple and Android devices.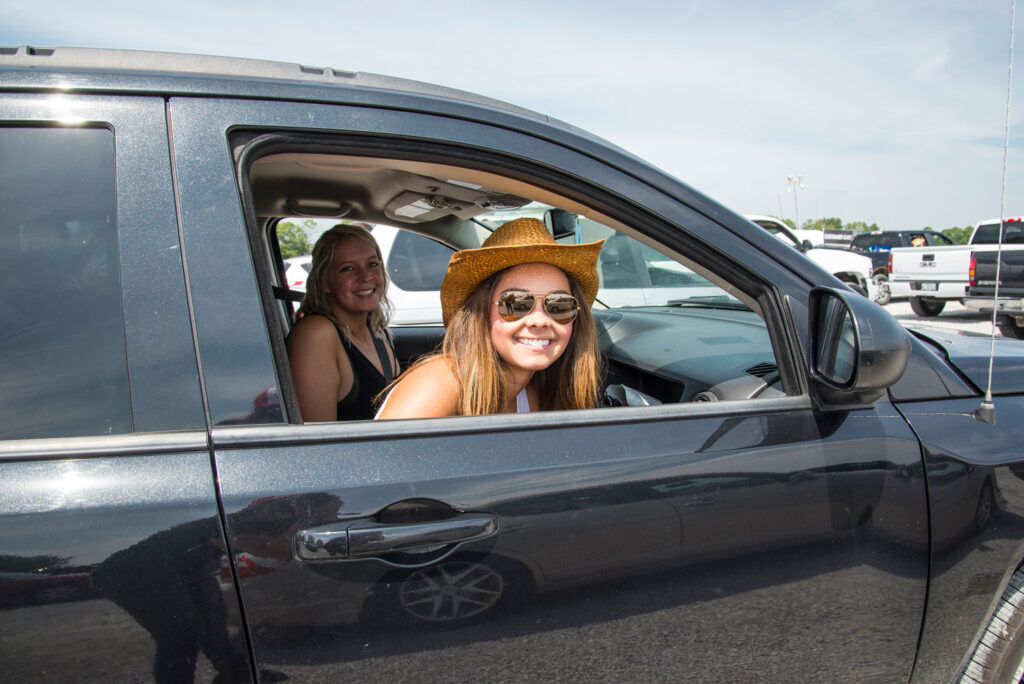 Taxi Program
The other option for leaving Boots once the party ends is the traditional route of grabbing a taxi. There will be a designated location at the festival where taxi services will be available to take you home every night.
On-Site Parking
Can you only make it for one day or live close enough to Boots that you don't need to spend the night? We have single day and 4-day parking passes available!
For more information about on-site parking and to purchase your parking passes, click here.